Modern Corner Sofa
Lupo home, provides service with it's corner sofa models compatible with tevery style.
Quality time is facilitated with comfortable seating. Because we spend so much time sitting in our living areas, choosing the right sofa is crucial. Particularly in compact homes, corner sofas—which can be single or two-cornered depending on the preferences of the users—come in handy.
Primary Favored Motives
In living rooms, sofas typically take up a lot of space. Corner sofa set models are frequently chosen since they are comfortable and provide space for movement.
Modern corner sets come in both small and large sizes and are totally customized to your preferences and needs. They are best used in living rooms, but may be used in any area of the home.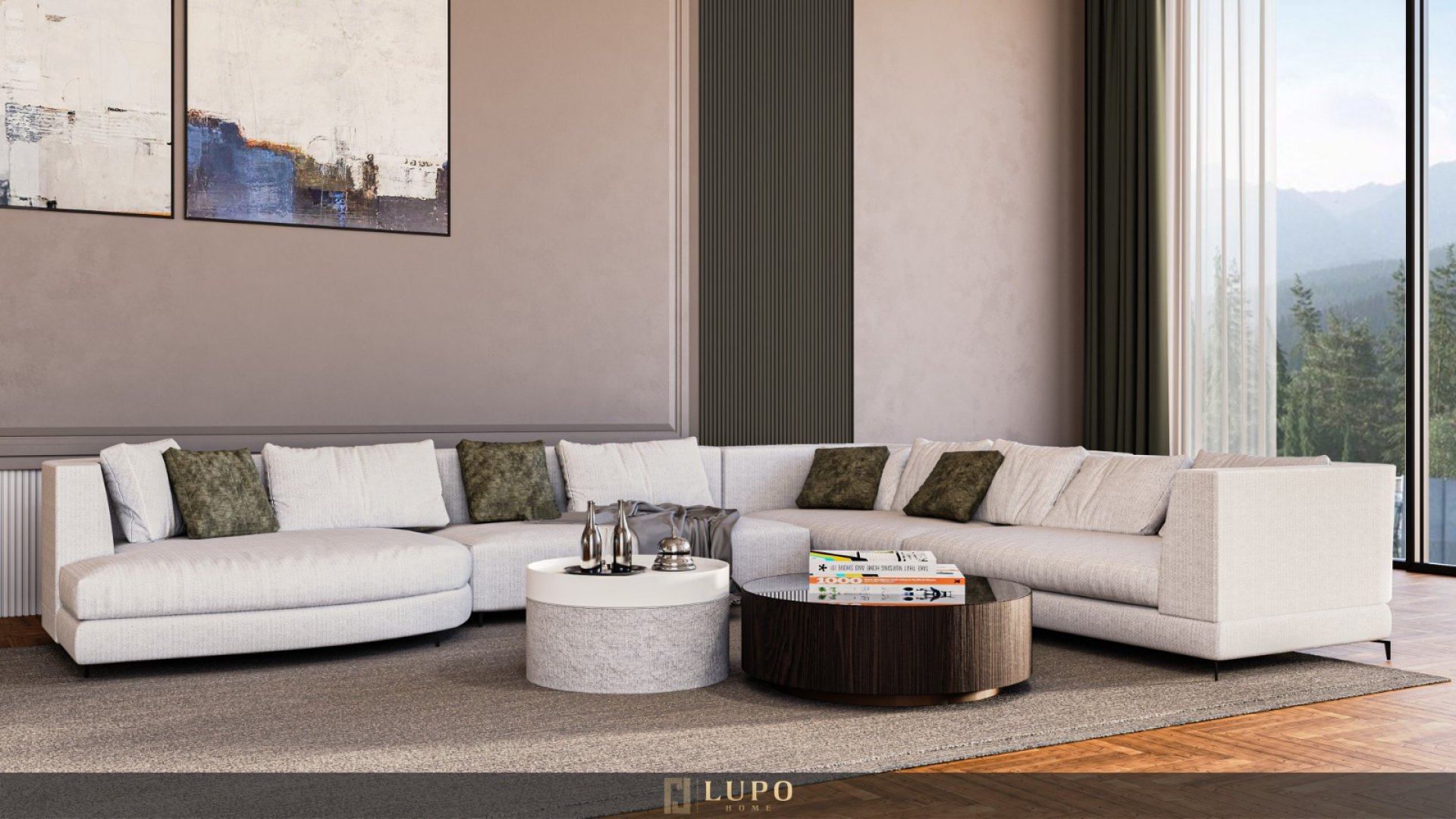 Various Usage Areas
Corner Sofa Sets are popular in a variety of spaces throughout the house, including bedrooms and balconies. Modern corner sets are highly favored in both homes and offices because of its flexibility to fit into any design or space.
Differences between L- Shaped Sofas and Corner Sofas
The corner seat subcategory includes sofa variants that are referred to as L sofas. The L sofa and corner sofa are fundamentally different from one another because the former has just one corner and the latter, not just one, but two.
Modern Corner Sofa keywords; modern corner sets, modern corner sofa models, corner sofa, corner sets, corner sofa models